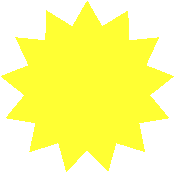 Questions & Information - info@asapliensales.com

orders@asapliensales.com - E-mail Submissions


Welcome To ASAP Lien Sales Vehicle Registration Service.

© Copyright 2009-2020

ASAP Lien Sales

All Rights Reserved

Register Or Renew Your Vehicle Title, Plates And Tags In Just A Few Minutes With No Waiting Or Lines.

Renew or register your vehicle right now by phone, email, fax, or stop by our office. It's Easy!  Just give us your vehicle information and we do the rest.

Are you pushing the dead line and you don't have time or the inkling to stand in that line at DMV. Are you looking at paying those ugly high priced penalties?  Give us a call or come on down, even at the last minute we can take care of the problem immediately. ASAP Lien Sales is linked directly to the DMV database, so your request is instantly updated.  Need Plates and Stickers, No Problem, we have them in stock and can issue them on the spot.

Registration, Plates, Stickers Issued Instantly From Our Office

We do more than just renewals. Here are some of the services we can provide;

Prior Years Registrations

Classic Antique Vehicles, Autos, Trucks, Boats, Trailers, Motorcycles, ATV's, Recreational Vehicles and Special Equipment.

Serving Individuals And Businesses Of All Sizes.


Don't Wait Till Your Late!  Call UsToday  (510)799-2667




A Better Way To Do Lien Sales

Have questions?  Need help?  Call us at:

Notice To Customer. ASAP Lien Sales are licensed to provide registration service to the public, but our company is NOT a branch of the Department of Motor Vehicles.