Simply fill in the information needed and check the reason(s) for verification, and use the Submit button below.

Vehicle Identification Number (vin)

Enter your vehicle information here. If this is a boat/vessel that has a trailer attached, and also needs verification. Enter the trailer License Number (if any), and Vehicle Identification (VIN) Number here.

2. Boat or Vessel Information

Boat/Vessel Hull Number (vin)

ASAP Lien Sales will accept all major credit cards and ATM or cash only. Please No Checks. You can either, call us with credit card information or enter it  below.

If you choose to enter card the information here, please check the box if you would like us to keep the information on file for future transactions, otherwise it will be discarded. In most cases we do not charge your credit card until the process has been completed.

Name As It Appears On The Card

Zip Code Where Your Credit Card Statement Is Mailed

Thank You For Choosing ASAP Lien Sales - Verification Services

You can print this page (Ctrl+P) and fax this order to (510) 799-1456

We will call you for an appointment when this order is received.

1. Vehicle, Trailer, Motorcycle Information

If this is a motorcycle, the engine number is also required.

Security Code On  The Back Of The Card

Address (where the vehicle is located)


This page was last updated: April 22, 2021
© Copyright 2009-2021 ASAP Lien Sales - All Rights Reserved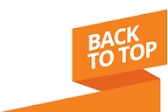 Special Note -  AS of 09/01/17 -  Licensed Vehicle Verifiers can now verifiy older model vehicles with only one VIN number. As we suspected, the regulation put to much presure on the CHP.  Welcome back, If you have a vehicle 1969 and older with only one VIN And Have suporting documentation for that vehicle, (title, old registration) We can verifiy it for the Department of Motor Vehicles.

What We Will Need To See;

1st VIN -On 1970 and newer vehicles we must always have the primary vin in the windshield and it must be legible.

2nd VIN -On 1970 and newer vehicles we will need to see the Federal Certification label usually located on the drivers door or door jamb with legible VIN numbers.  If the Federal Cert is missing or illegible you will be referred to the CHP.

On 1968 and newer, we will look for an EPA label, usually located in the engine compartment, and we will need to record the mileage on the odometer.

Please Note:  It is not the responsibility of the verifier to locate your vehicle ID numbers. You must know where the VIN numbers are located and that they are legible in order to verify that they are correct for the vehicle. If needed, we can provide ideas where the VIN's may be found on some of the older models, but certainly not all, however, you can find most of the answers with an on-line research, (example: 1957 Cadillac Vin Location).

On-line Request For Vehicle Verification

No Junk Or Salvage Title Vehicles, **CHP Only**